The USDA recently announced a high alert recall of an estimated 96,000 pounds of ground beef contaminated with E.Coli bacteria. The predominant source of the infected meat resulted after a USDA inspection at Valley Meats, LLC. in Coal Valley Illinois. Valley Meats sells their beef under a variety of brand names. Here is a list of beef product brands you should be aware of:
3S Brands
Grillmaster Brands
Ultimate Brands
Thick-n-Savory Brands
J&B Brands
Klub Brands
unbranded 10, 20, and 40 pound bulk hamburger patties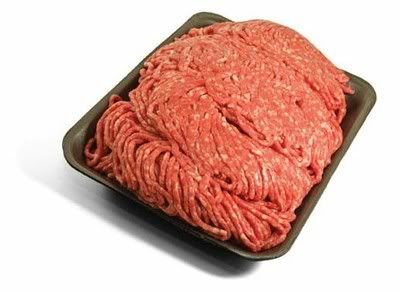 If there is a USDA inspection sticker/stamp/marking on your beef product, be on the lookout for the establishment number "EST 5712". Also, these products were made on March 10, so make sure you actively read the labels.
The USDA states that the symptoms for E.Coli include, "bloody diarrhea, dehydration, and in the most severe cases, kidney failure. The very young, seniors and persons with weak immune systems are the most susceptible to foodborne illness." (from fsis.usda.gov)
For a complete list of specific products that could be contaminated,
visit the USDA press release here
.
You can also view the list on a Adobe PDF file, including product labels,
view the file here
.
Make sure you read your labels and prevent yourself and your family from potential infection. As with any illness, children, the elderly, and those with compromised immune systems are the most vulnerable. Be safe and stay informed.